The Ubuntu Studio team is pleased to announce the beta release of Ubuntu Studio 21.04, codenamed Hirsute Hippo.
While this beta is reasonably free of any showstopper DVD build or installer bugs, you may find some bugs within. This image is, however, reasonably representative of what you will find when Ubuntu Studio 21.04 is released on April 22, 2021.
Please note: Due to the change in desktop environment, directly upgrading to Ubuntu Studio 21.04 from 20.04 LTS is not supported and will not be supported. However, upgrades from Ubuntu Studio 20.10 will be supported. See the Release Notes for more information.
Images can be obtained from this link: https://cdimage.ubuntu.com/ubuntustudio/releases/21.04/beta/
Full updated information is available in the Release Notes.
New Features
Ubuntu Studio 20.04 includes the new KDE Plasma 5.21 desktop environment. This is a beautiful and functional upgrade to previous versions, and we believe you will like it.
Agordejo, a refined GUI frontend to New Session Manager, is now included by default. This uses the standardized session manager calls throughout the Linux Audio community to work with various audio tools.
Studio Controls is upgraded to 2.1.4 and includes a host of improvements and bug fixes.
BSEQuencer, Bshapr, Bslizr, and BChoppr are included as new plugins, among others.
QJackCtl has been upgraded to 0.9.1, and is a huge improvement. However, we still maintain that Jack should be started with Studio Controls for its features, but QJackCtl is a good patchbay and Jack system monitor.
There are many other improvements, too numerous to list here. We encourage you to take a look around the freely-downloadable ISO image.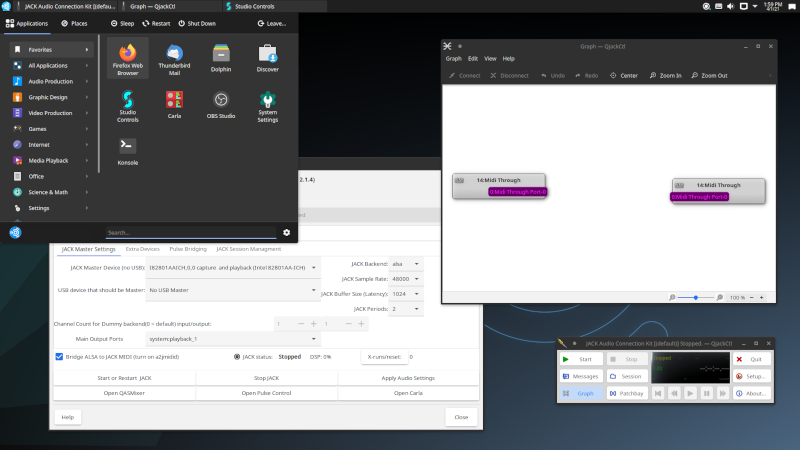 Known Issues
Official Ubuntu Studio release notes can be found at https://wiki.ubuntu.com/HirsuteHippo/Beta/UbuntuStudio
Further known issues, mostly pertaining to the desktop environment, can be found at https://wiki.ubuntu.com/HirsuteHippo/ReleaseNotes/Kubuntu
Additionally, the main Ubuntu release notes contain more generic issues: https://wiki.ubuntu.com/HirsuteHippo/ReleaseNotes
Please Test!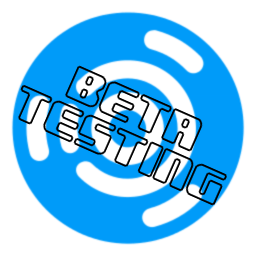 If you have some time, we'd love for you to join us in testing. Testing begins…. NOW!