The Ubuntu Studio team is pleased to announce the beta release of Ubuntu Studio 20.04 LTS, codenamed Focal Fossa.
While this beta is reasonably free of any showstopper DVD build or installer bugs, you may find some bugs within. This image is, however, reasonably representative of what you will find when Ubuntu Studio 20.04 LTS is released on April 23, 2020.
Images can be obtained from this link:
http://cdimage.ubuntu.com/ubuntustudio/releases/20.04/beta/
New Features
In terms of new features, Ubuntu Studio 20.04 LTS builds on the foundation of Ubuntu Studio 19.10, including a few new audio plugins to already compliment its large collection of audio plugins for audio production purposes.
Graphics artists will be happy to see the return of MyPaint. Due to a library conflict, MyPaint could not be installed simultaneously with Gimp 2.10. As such, MyPaint was removed. The latest version of MyPaint does not have that conflict and was returned to Ubuntu Studio's defualt installation.
Ubuntu Studio Controls has been updated and now includes the ability to assign names to pulseaudio-Jack bridges. Additionally, the interface was simplified and organized across multiple tabs in order to shrink the interface to a reasonable size.
Known Issues
Official Ubuntu Studio release notes can be found at https://wiki.ubuntu.com/FocalFossa/ReleaseNotes/UbuntuStudio
Further known issues, mostly pertaining to the desktop environment, can be found at https://wiki.xubuntu.org/releases/20.04/release-notes
Additionally, the main Ubuntu release notes contain more generic issues: https://wiki.ubuntu.com/FocalFossa/ReleaseNotes
Please Test!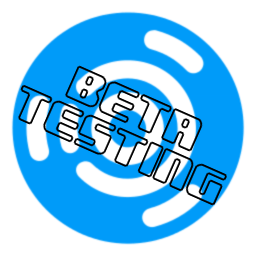 Ubuntu Studio is participating in the Ubuntu Testing Week which starts with this release. If you have some time, we'd love for you to join us in testing. Testing begins…. NOW!